Wait well stay well website
Those waiting for hospital treatment can visit the Wait well, stay well website for support and advice on management of physical and mental wellbeing.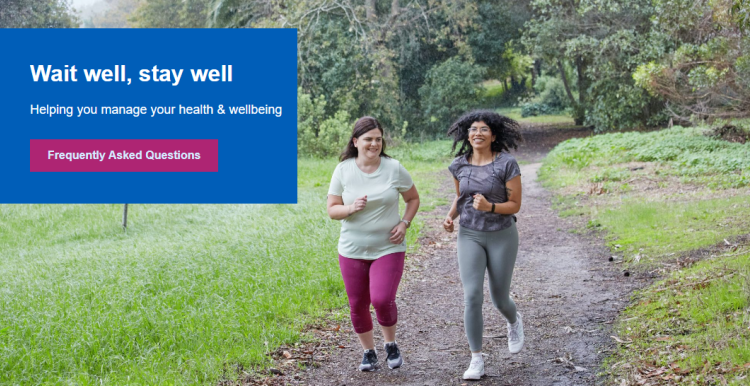 NHS North East London, in conjunction with their Trust partners have developed the new website  'Wait well, stay well.' Which is designed to provide useful information and links to local and national resources to help people manage their own health and wellbeing while they wait for hospital treatment.  
The Covid-19 pandemic meant that some operations and procedures were postponed or delayed.  While we are working hard to reduce the backlog, unfortunately patients are currently facing longer wait times.
We understand the wait might be stressful, especially if your condition is causing you pain, or stopping you from carrying out day-to-day activities and that you may have concerns. That is why we have created this website with lots of useful information to help you manage your health and wellbeing while you wait for your treatment or procedure.
They are keen to receive feedback on their website. To provide feedback or for further information email Andy Lappin: a.lappin@nhs.net