Get vaccinated. Stay Winter strong
This year it's more important than ever for people at risk to get their free flu vaccine and Covid-19 booster when they are invited by the NHS. The best time to get vaccinated is in the autumn, before the cold temperatures start.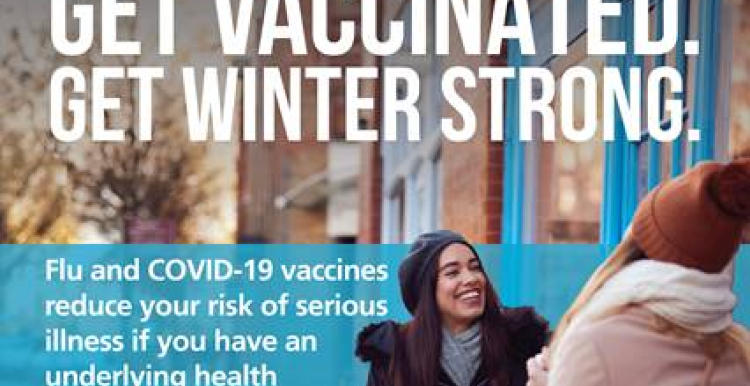 Find out more and how to book on or speak to your local pharmacy or GP. School-aged children will be offered the vaccine at school.
The flu spreads from person to person – even amongst those not showing symptoms. The vaccine is the best protection for you and those around you.