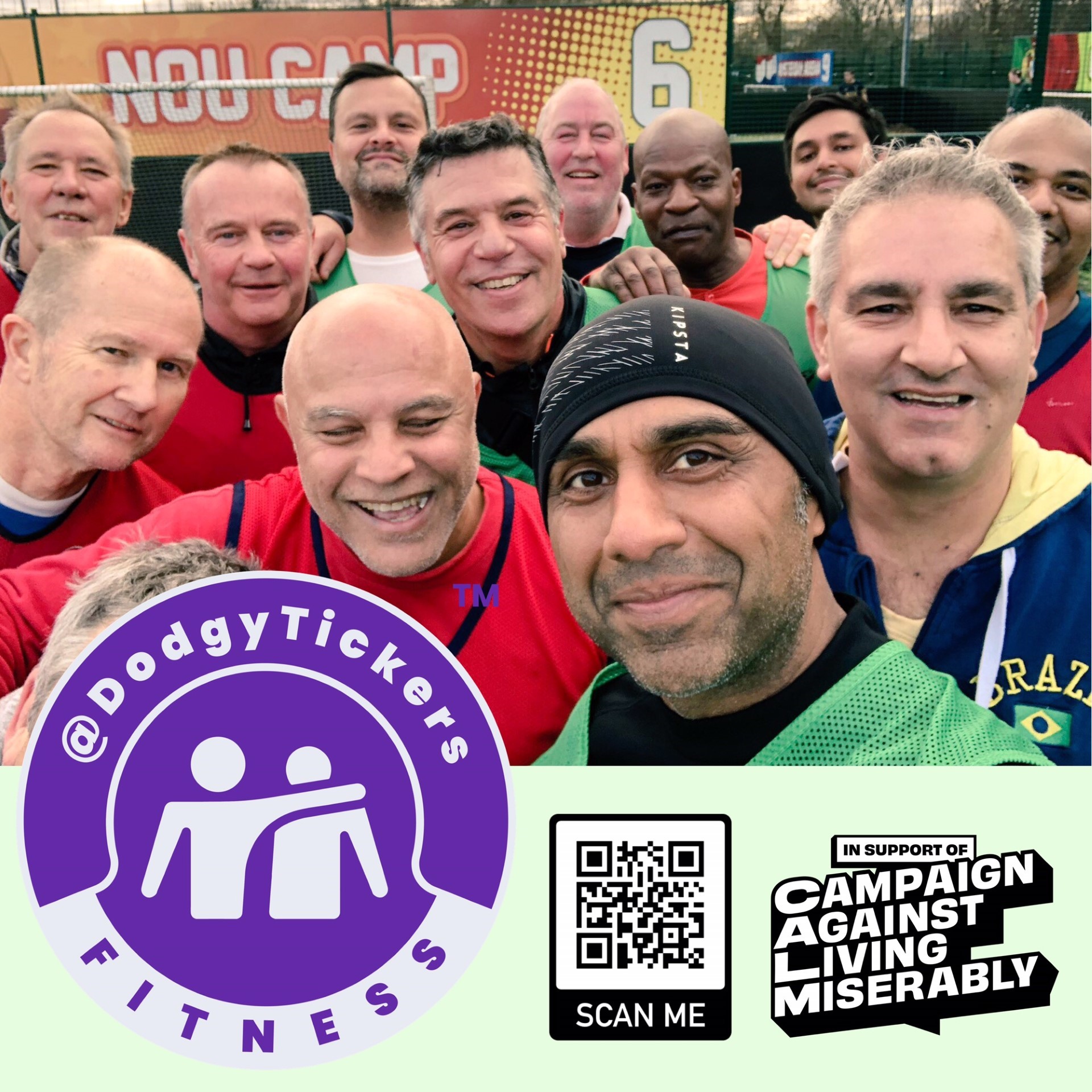 @DodgyTickers - Exercise & Wellbeing  
@Dodgy Tickers Exercise and Wellbeing Programme provides cardiac rehab & prevention exercise activities and additionally social activities and wellbeing support including positive mental health.
The programme is open to anyone living with heart disease or other health conditions such as Diabetes, Parkinson's, etc, currently there are participants between the ages of 40 - 80 years old. The programme is also open to all, men & women, over the age of 50 irrespective of having any health condition.
The programme takes place at different venues across east London. Participants are encouraged to get involved as much (or as little) as they wish or feel comfortable with. Emphasis is on inclusion, support and having fun.
Activities include:
Walking football
3-touch football
Running football
Social nights out 
Members only Whatsapp group
Trips away in the UK and abroad