Unpaid carers in Redbridge asked to share feedback on care
Alliance of local and national care organisations calls for feedback from unpaid carers in Redbridge after a year which has seen enormous challenges for all those working in the health and social care sector.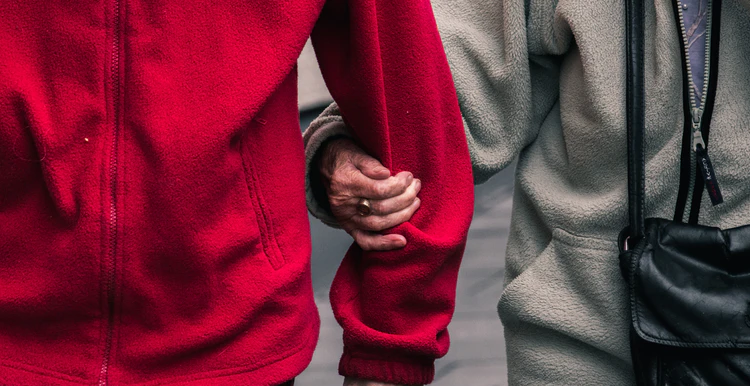 Unpaid carers are the backbone of our health and social care systems and their commitment and compassion have never been more vital.
Unpaid carers have played a greater role
Unpaid carers have played a greater role than ever before in supporting people with their care needs, an incredible contribution in the fight against COVID-19. In addition to the direct support they provide, carers can play a vital role in sharing feedback about the care their family and friends receive.
Now the Because We All Care campaign is asking carers to share their experiences of the care their loved ones receive, positive or negative, across care homes, GP services, hospitals or in the home.
Research undertaken by CQC and Healthwatch has shown that:
unpaid carers are already more likely than the general population to provide feedback on health and social care experiences on behalf of loved ones

67% reporting they give positive feedback on care

58% of carers also said they will be more likely to provide positive feedback on care after the coronavirus pandemic

unpaid carers are significantly more likely to have taken action to improve health and social care (71%) than the rest of the population (44%)
Sir Robert Francis QC, Chair of Healthwatch England, said:
"Unpaid carers are the backbone of our health and social care systems and their commitment and compassion have never been more vital. The COVID-19 pandemic has had a big impact on both them and those they care for whilst also prompting a huge rise in the number of new people taking on caring roles, ranging from shopping for food and collecting medicine to providing emotional support.

"And that is why we're asking everyone who looks after their friends or family members to share their experiences of care services with their local Healthwatch.

"Your feedback can help the NHS and social care providers understand what could be improved as they work hard to provide the best possible care during these difficult times. By sharing your experiences via our completely independent and confidential survey, you can help improve support for everyone in your local community."  
Kate Terroni, Chief Inspector of Adult Social Care at CQC, said:
"There are 6.5 million unpaid carers in England and their voices are extremely powerful. We are incredibly grateful that many carers have already shared their experiences of what care is like in care homes, hospitals and GPs - good and bad – this is vital intelligence to CQC and really does make a difference. By the end of December we have we carried out over 1900 risk-based inspections using vital intelligence, including from carers and members of the public. I'd like to make a plea that carers continue to talk to us about what care is like as they are our eyes and ears on the ground."
Concerns shared with CQC directly inform inspection activity, helps the regulator spot poor care quickly and take action, and identify and recognise high quality care. If you have a concern that a loved one or someone you care for is not getting the care they should, or is being put at risk, do not hesitate to get in touch with CQC or be afraid to speak up.
Because We All Care campaign
The Because We All Care campaign, which was launched in July 2020 and runs extensively on social media, aims to help services identify and address quality issues and support patients by encouraging people to share feedback on individual experiences of health and social care services in England.  
People can give feedback on their experiences of care, or those of someone they care for, on the CQC website or through their local Healthwatch. Local Healthwatch organisations can also help you with advice and information to access the support you need.
ENDS-
Notes to editors
Healthwatch Redbridge is  an independent health and social care champion. It exists to ensure that people are at the heart of care. Teams of staff and volunteers listen to what people like about local health and social care services, and what could be improved. These views are then shared with the decision-making organisations, so together a real difference can be made.
About the research:
This research was conducted by Opinium. It is a representative national sample of 2,000 adults aged 18+ in England, with 50 respondents with Long Term Health Care conditions and carers in each region. The research was implemented between 11.06.20 and 16.06.20. 
About the Care Quality Commission (CQC):
CQC is the independent regulator of health and adult social care in England. CQC makes sure health and social care services provide people with safe, effective, compassionate, high-quality care and they encourage care services to improve. CQC inspects health and social care services across the country and produces free, independent inspection reports to help individuals make an informed decision about where to turn to for their care. Each report assesses whether the services are safe, effective, compassionate and high quality.  
CQC do not have responsibility for resolving individual complaints, however CQC encourages people who experience or know about poor care to inform the regulator to inform their inspection programme.
 About Healthwatch:  
Healthwatch is the independent national champion for people who use health and social care services. Healthwatch aims to find out what matters to people and help make sure their views shape the support they need. There is a local Healthwatch service in every area of England. Healthwatch England supports local Healthwatch to find out what people like about services, and what could be improved, and shares these views with those with the power to make change happen. Healthwatch also helps people find the information they need about services in their area.
Nationally and locally, Healthwatch has the power to make sure that those in charge of health and social care services hear people's voices.  
How people can share their views
People can share their views on-line:
With Healthwatch https://www.healthwatch.co.uk/because-we-all-care  
With CQC https://www.cqc.org.uk/give-feedback-on-care  
People can also contact their local Healthwatch directly to share and experience or get advice and information.