New Highlighting Heroes nominations
We are pleased to share the most recent Highlighting Heroes nominations. The individuals nominated have provided excellent care and support for their respective organisations.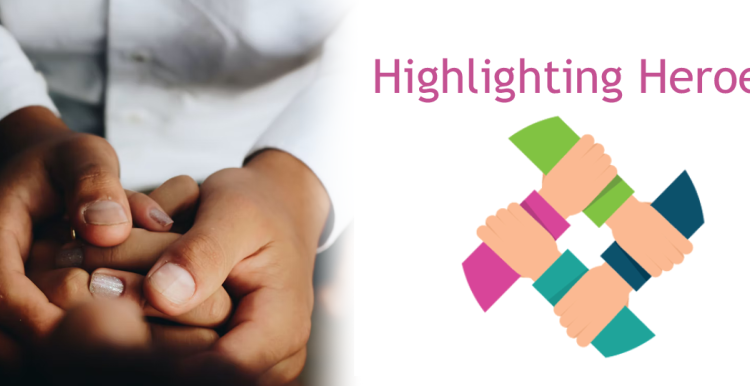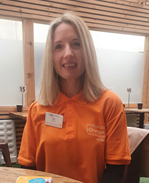 Lily Russell was nominated by Jan Scott, Transformation Development Manager, St Francis Hospice. 
Jan told us:
"Lily lives in Redbridge and identified that there was a need to provide support to people who are bereaved. She realised that not everyone requires/wants counselling but it can often help to normalise the emotions and behaviours of grief by being with others who are experiencing the same.
"She approached a local café and with the owner's agreement she is there every Thursday afternoon welcoming people who are bereaved to come together and share.
"She listens without judgement and walks alongside people as they learn to live with their grief.
"The intention was to provide an informal and relaxed environment rather than a structured one and their dedication and kindness to the bereaved people of Redbridge, their own community, should be applauded.
"I am proud and honoured to work alongside and feel she deserves to be recognised in receiving this award."
Lily responded to her nomination:
"Volunteering for Orangeline is so worthwhile and I know I am making a difference. Our clients are so grateful. Clients at our bereavement support group Friendly Faces are grateful that they are able to say things in the group that they cannot tell their family and friends. A client recently said that whilst he had been on holiday, he wanted to tell his late wife. I suggested that when he feels like this he could write it down. He was grateful as he now also does this when family members ask him how he is feeling."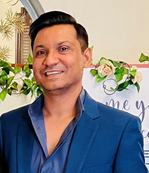 Ashrafhusen Tai and Bhargav Solanki were nominated by Caroline Ponmani, Children's Emergency Medicine Consultant and Clinical lead for the Children's Emergency Department (CED).
Caroline told us:
"The Information Team at BHRUT are always wonderfully responsive. 
"They go above and beyond to be helpful, especially Ash and Bhargav. Data is vital to predict trends and plan for services in the Emergency Department. Data is also important to monitor prevalence for patient-oriented outcomes.
"With paediatric sepsis it is important to maintain a relentless focus in the CED. Ash spent time setting up the database exactly as I requested and would help to analyse the variables monthly to ensure that knowledge from evolving data provided evidence-based statistics that was used to aid clinical decision-making.
"The team also provided support with the CED yearly paediatric asthma audits which are big pieces of work. They have been a source of support in my national research work.  
"The thing that struck me most with the IT team is the attitude of can do and will do. When we find the time in our busy schedules to help another person cheerfully and willingly not because we have to but because we can, that is something laudable.
"Well done and thank you!"
Ash responded to his nomination:
"I am deeply honoured to be nominated. Data analytics is my passion. I am glad to know my skills help the community, and help Clinical Leads make evidence-based decisions."
Bhargav reacted to his nomination:
"I am delighted and honoured for being nominated for Highlighting Heroes. I would like to express my gratitude to Dr. Caroline Ponmani for this opportunity and it was a pleasure to contribute to her Clinical Informatics portfolio and research workstreams. There is serious potential how NHS organisations can use data and convert it into actionable insights to improve care and outcomes for our local population and patients."
You can read more about our Highlighting Heroes initiative and see past nominees on our Highlighting Heroes blog.