Enter and view - Blood services - Whipps Cross University Hospital Phlebotomy Department 2016
​​​​​​​Healthwatch Redbridge (HWR) conducted an E&V visit to Whipps Cross phlebotomy department in response to concerns raised by local residents about the temporary closure of the Phlebotomy service at Wanstead Hospital on 11 July 2016.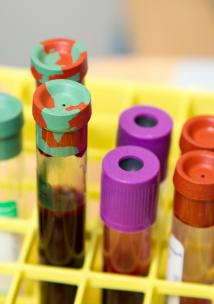 We asked for clarification from Barts Health that the service being offered at Whipps Cross Hospital can support the number of patients using the service whilst Wanstead Hospital is temporarily closed. Although we have been given assurances that the service can cope; we are still unsure of the length of disruption to the service.
The aim of this visit is to assess first hand whether the service is meeting the needs of the additional patients. We aim to use the information we identify to assure ourselves and service users that the service meets patients' needs.
Recommendations
Better information should have been made available for patients. Staff could have provided printed information for patients attending the service to identify other phlebotomy services in the area. The information on the website was not updated until after we visited and made the provider aware of the issue. We can confirm that it has since been amended.
Information about the temporary closure should have been sent to GP Practices as the surgeries we contacted in the Wanstead area said that they hadn't received any information.