Enter and view - Hospital Discharge
Below is an Enter and View report of the discharge lounges at Queens and King George Hospital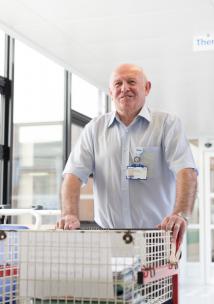 Recommendations
Signage for the discharge lounge should be clearer. Directions to the lounge should begin at the entrance to the hospital.
All information should be made available in different formats for those with communication impairments (easy read, online, large print, BSL videos etc). Patients should be made aware that information can be provided
BHRUT has recently been awarded the Deaf–Aware Quality Mark by the Royal Association of Deaf People (RAD5 ).
We were disappointed with the lack of information or support available for patients with a hearing impairment.
The hospital should consider installing a hearing loop in the discharge lounge.
The hospital might wish to consider asking its own Deaf Access Group to review the discharge lounge and make recommendations.