Over the last year patients have been telling us that they have been finding it hard to access dentists. We heard concerns through our signposting service and via responses to our Covid-19 questionnaire and feedback shared from local community groups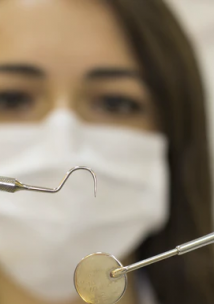 The issue of access to dentists began prior to Covid-19, but the pandemic has exacerbated the concerns and local people have started to raise their concerns with us. This is a nationwide issue, that has reached the media and been raised by local Healthwatch across the country.  
After closing at the beginning of the pandemic, dental practices re-opened on 8th June 2020. However, patients now face a huge backlog and less appointments. Dentists are unable to see patients at their previous rates due to the increased hygiene standards required to ensure treatment rooms are safe.
Since April, 25% of our calls have been to raise concerns about access to dental practices and people who are struggling to book an appointment.
If you have used a dental practice during the last 18 months, please contact us and tell us about your experiences.
tel: 020 8553 1236    |   email: info@healthwatchredbridge.co.uk
Or you can complete this short survey if you have tried to book a dentist appointment for an adult or child since June 2020.