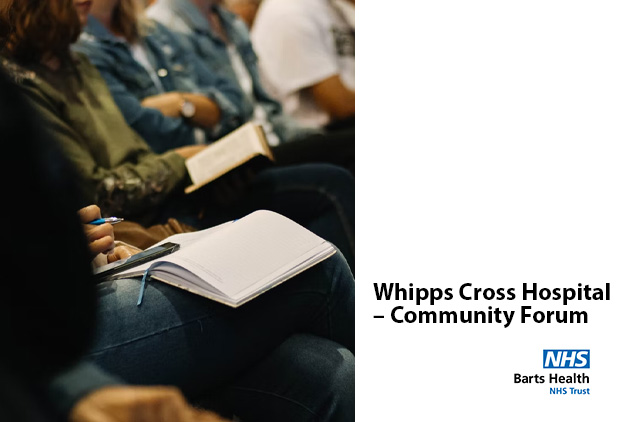 Whipps Cross Hospital – Community Forum
The Community Forum is a collection of local residents, Community Voluntary and Statutory organisations with a track record in engagement.
We are a Community Forum of independent organisations working together to improve the reach, quality and effectiveness of engagement in the WXH catchment area.
The specific areas of interest are reducing health inequality, promoting health equity, Children and Young People, Carers and Women's health.
Meetings
Meetings are virtual and held every other month. In person meetings could be held at Whipps Cross Hospital or at member venues.