COVID-19 vaccine: what you need to know
Take a look about what you need to know about the COVID-19 vaccination programme including how you will know when it's your turn, where to go, and why it's important.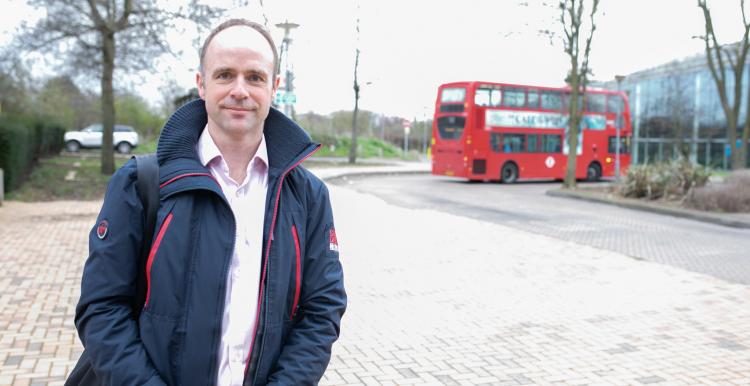 We all have an important part to play to help the NHS deliver their vaccine delivery plan:
Please do not contact the NHS to seek a vaccine, the NHS will contact you;  
When you are contacted, please book and attend your appointment(s);
Turn up to your appointment on time, do not arrive early or late as the vaccination centres cannot accommodate you.
Regardless of whether or not you have been vaccinated, you must continue to follow the Government advice around COVID-19 restrictions. Find out what you can and can't do. 
For the latest information about the vaccine go to the NHS website.
Frequently Asked Questions: COVID-19 vaccine
Here are some FAQs to help you get the information you need to know about the biggest vaccination programme in history. 
When will I get the COVID-19 vaccine?
The NHS has a clear vaccine delivery plan and will contact you when it's your turn to get the vaccine as quickly and easily as possible.  
The Government will continue to follow the scientific advice and vaccinate those most at risk first, and those who work closest with them - care home residents and staff, followed by people over 80 and health and social care workers, then other people in order of age and risk. You can find the full prioritisation list here. 
Do not contact the NHS first, they will contact you.
How might I be contacted to get my vaccination?
Local hospital services - you might be contacted either to have the vaccine as an inpatient or at an outpatient appointment.
 Local GP services - practices in your area are working together to contact and offer the vaccine to as many people as possible. This may be at a different surgery than you usually go to, or at a venue that has been set up specially to deliver vaccines. 
Through your care home - GPs and their teams are also arranging to vaccinate care home residents directly, in their homes.
Where do I go to get my vaccine when I'm contacted?
Hundreds of local vaccination services run by family doctors and their teams have opened across the UK, as well as specific vaccination centres. 
You will be given information by the NHS about where you need to go for your vaccination appointment(s) when contacted. If the option given is not suitable, you can request for a more local centre for your appointment.
I've contacted the national booking service but I can't travel to one of the locations that are available, what should I do?
More locations will become available in the coming weeks so you could try again later.
Alternatively, you can choose to wait until your local GP service invites you for the vaccine.
Find out how many people have had the COVID-19 vaccine
The NHS publishes a weekly report on vaccination numbers. To find out the latest numbers click the button below.
How long between my first and second dose of the vaccine?
You will receive your second dose 12 weeks after the first, regardless of the vaccine type. The second dose completes the course and is important for longer term protection. 
Are there any side effects?
Like all medicines, vaccines can cause side effects. Most of these are mild and short-term, and not everyone gets them.
You should not have the vaccine if you've ever had a serious allergic reaction to:
a previous vaccine
a previous dose of the same COVID-19 vaccine
some medicines, household products or cosmetics
Serious allergic reactions are rare. If you do have a reaction to the vaccine, it usually happens in minutes. Staff giving the vaccine are trained to deal with allergic reactions and treat them immediately.
I'm pregnant, can I still get the vaccine?
There's no evidence the COVID-19 vaccine is unsafe if you're pregnant. But more evidence is needed before you can be routinely offered the vaccine.
Click here to find out more.
Protect yourself from fraud
In England, the COVID-19 vaccines will only be available via the NHS. You can be contacted by the NHS, your employer, a GP surgery or pharmacy local to you, to receive your vaccine.
Remember, the vaccine is free of charge. At no point will you be asked to pay.
The NHS will never ask you for your bank account or card details.
The NHS will never ask you for your PIN or banking password.
The NHS will never arrive unannounced at your home to administer the vaccine.
The NHS will never ask you to prove your identity by sending copies of personal documents such as your passport, driving licence, bills or pay slips.  
Now that we are rolling out vaccines across the UK, can we end restrictions and lockdowns? 
The full impact on infection rates will not become clear until a large number of people have been vaccinated with two doses, but as larger numbers do get vaccinated, we will hopefully move further along the path back to a more normal way of life.   
Are the Government introducing vaccine passports?
There are no plans to introduce immunity passports following the COVID-19 vaccination programme. 
Do I have to have the COVID-19 vaccine even though I've already had COVID-19?
An effective vaccine is the best way to protect people from COVID-19, reduce hospitalisations and save lives. Vaccines are the only way to eradicate disease. 
People that have already had COVID-19 should still get vaccinated. It is still just as important for those who have already had COVID-19 as it is for those who haven't.  
Is the COVID-19 vaccine compulsory?
There are no plans to make the COVID-19 vaccine compulsory.
What does a vaccine do?
Vaccines teach your immune system how to create antibodies that protect you from diseases. It's much safer for your immune system to learn this through vaccination than by catching the diseases and treating them. Once a vaccine has trained your immune system to know how to fight a disease, it can often protect you for many years. 
Are vaccines safe?
Vaccines are now safer than ever before. Any vaccine must first go through the usual rigorous testing and development process and be shown to strict standards of safety, quality and effectiveness before it can be deployed.
Got a question?
If you have more questions about the COVID-19 vaccination programme you can find more information on the NHS website or contact us.