Health watchdog calls for better NHS dental services in Redbridge - access and cost cause misery for patients - PRESS RELEASE
During the last year, people have been contacting the local health and social care organisation Healthwatch Redbridge (HWR), telling them of the difficulties they have been having when trying to get an NHS dental appointment...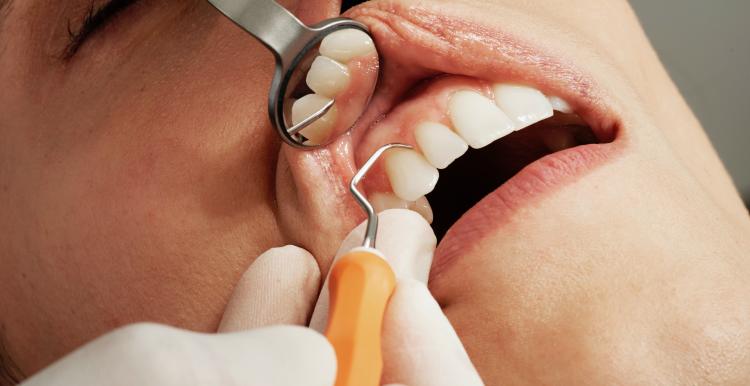 To understand local concerns, HWR created a survey to gather local feedback. They also conducted a mystery shopping exercise to understand what might happen when a patient rings a dentist wanting an urgent appointment. Patient feedback comments left on the NHS website, online reviews, and individual dental practice websites was also reviewed.
The findings confirmed that patients who were not currently registered with an NHS dental practice had major problems getting an emergency appointment when they needed one. In some cases, patients were told they would have to wait more than three months for an emergency dental appointment.
NHS dental costs were also confusing, and some patients told us they were unaware they were being treated as a private patient, ending up with expensive treatment costs.
Cathy Turland, Chief Executive at Healthwatch Redbridge said:
"We are really concerned that some people have told us they have resorted to treating themselves, even to the extent of one person telling us they had to remove their own teeth. This shouldn't happen in our society….
….. others have had to decide which treatments they could afford, or had to take out loans to pay, even when using NHS dental treatments, due to the costs."
Lorraine Silver, Healthwatch Redbridge Chair said:
"Our staff and volunteers have worked extremely hard during the pandemic.  The team has continued to highlight the lack of health care provision especially with dental services…
… We hope that during 2022, changes will be made so all residents will not be at a disadvantage because of their inability to get an appointment or indeed, fund their own treatment."
Healthwatch Redbridge is working closely with Healthwatch England to call for national changes to the NHS contract, to ensure no patient is left without access to an NHS dentist, and that costs are affordable for all.
Download the: Redbridge Dentistry Report here
Ends…..
NOTES TO EDITORS:
Contact details:
Healthwatch Redbridge - Cathy Turland - Chief Executive Officer
07734 140 657 cathy@healthwatchredbridge.co.uk 
HWR Recommendations
Better dental access
Every person should have access to an NHS dentist
More support should be available for emergency dental treatment
Ensure NHS dental services are transparent and affordable, with appropriate costs explained fully prior to treatment
Poor dental health can have further health implications
Recommendations – the national perspective:
We are currently supporting the campaign being led by Healthwatch England to support a number of national recommendations to improve dental health throughout the country. Their recommendations state four specific areas where improvement need to be made:
A more rapid and radical reform of the way dentistry is commissioned and provided 
Using the reform of commissioning to tackle the twin crises of access and affordability 
Greater clarity in the information about NHS dentistry 
Look at using dental practices to support people's general health 
Wider Commissioning Context
The current provision of NHS Dental Services is extremely complex. The British Dental Association (BDA) highlights the financial plight of many practices following targets set for NHS dentists which require them to deliver 45% of their pre-pandemic levels of dental activity.
Healthwatch England reports that there are concerns this is likely to push practices into prioritising appointments over emergency or more complex treatments.
Healthwatch England have further called on the Government for more emphasis to be placed on solving structural issues within NHS dental services. They have also recently shown the continuing impact for patients attempting to access dental care during the last eighteen months.
NHS London recently updated Healthwatch organisations on the difficulties associated with accessing routine NHS dental care. Emergency dental care is being prioritised ahead of routine services. A full time (24/7) Dental Nurse Triage Service is currently being offered, but they acknowledge this is not a permanent solution and is there simply to relieve a patient's pain prior to accessing a regular NHS dentist for ongoing treatment.
The BDA has warned that private practice has also faced an extremely challenging business environment during the pandemic.
The initial closure of practices, restrictions due to aerosol generating procedures (AGP) and intervals between patients have led to acute financial strain. Complex access to the furlough scheme has also been a factor. The BDA reported that almost one third of practices were facing insolvency.
About us
We are the independent champion for people using local health and social care services. We listen to what people like about services and what could be improved. We share their views with those with the power to make change happen. We also share them with Healthwatch England, the national body, to help improve the quality of services across the country. People can also speak to us to find information about health and social care services available locally.
Our sole purpose is to help make care better for people.
In summary - Local Healthwatch is here to:
help people find out about local health and social care services.
listen to what people think of services.
help improve the quality of services by letting those running services and   the government know what people want from care.
encourage people running services to involve people in changes to care.
Everything that Healthwatch does will bring the voice and influence of local people to the development and delivery of local services, putting local people at the heart of decision-making processes.