The Big Conversation – BSL Users consultation
Healthwatch Redbridge was asked to support north east London Integrated Care System (NHS NEL) to listen to and involve diverse communities in responding to their 'Big Conversation'.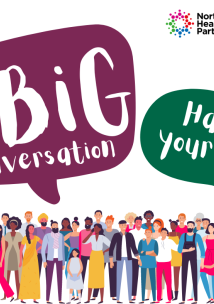 Healthwatch Redbridge agreed to support a focus group for Deaf participants, ensuring there was access to British Sign Language (BSL) interpreters throughout the session.
We ran four activities to find out what participants want to see from local health and care services and what they think "good" services look like.
Please see the full report and further information in the downloads below.
Downloads
The Big Conversation – BSL Users consultation
The Big Conversation working document