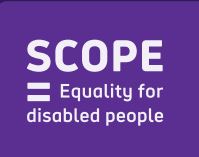 Scope's Youth Community Collective
Scope's Youth Community Collective is a community social action group for 18-25 year olds (disabled and non disabled).
Groups currently run on the last Wednesday of the month 5.30-7.30pm.
Activities include:
Socialising
campaigning
project development
skills development
The group's key functions are meeting new people, discussing barriers we face in the local area, developing projects/campaigns to improve our local communities for young disabled people. This might include meeting with local organisations or getting guest speakers in.
The group meets:
Online and in person at various venues.
Event