Annual Report - 2015-2016
The 2015-2016 Annual Report details the impact of and showcases the achievements that Healthwatch Redbridge has completed over the past year.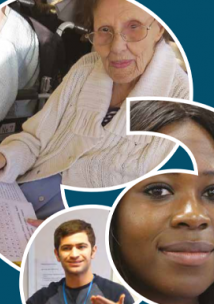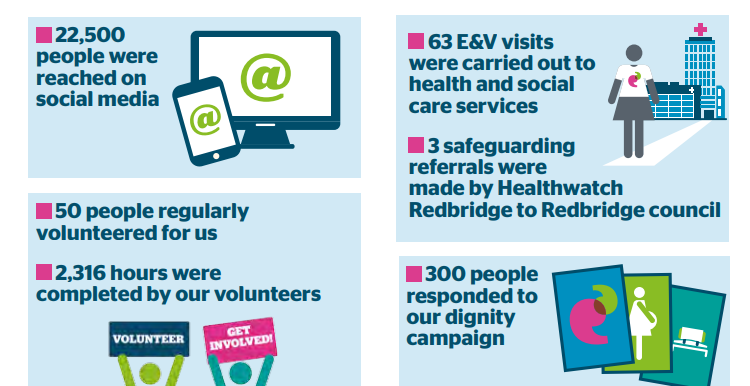 Summary:
Each year the Healthwatch Redbridge Annual Report highlights what has been discovered and done by listening to your views over the past year, the difference we have made and our priorities for next year. 
This year we:
Conducted a review in partnership with Healthwatch's in Barking & Dagenham and Havering into the use of local urgent and emergency care.
Supported a stroke rehabilitation services review in Barking, Havering and Redbridge.
Identified a number of recommendations into complaints handling by GP Practices.
Worked on the Deaf Inclusion Project with 12 Local Healthwatch across North, Central and East London in partnership with The British Deaf Association.
Focused on the issues of dignity and respect by conducting surveys, outreach events, Enter & View visits, a stakeholder conference and an event to mark Dignity Action Day.
If you need this report in a different format, please email info@healthwatchredbridge.co.uk.